Pre-Purchase Car Inspection
Before purchasing a used vehicle, investing in a professional pre-purchase vehicle inspection is essential. Even though Jaguar, Land Rover, and Bentley are all well-known luxury brands with high levels of refinement and build quality, buying a second-hand vehicle always comes with a certain level of risk.
At Westminster Motors, we offer certified and comprehensive pre-owned vehicle inspection that is much more than just a regular car check: it is an investment into knowing exactly what the condition of your potential purchase is, and its actual value. While it may be true that most Jaguars, Bentleys, or Land Rovers come with comprehensive service histories and stacks of receipts, this does not guarantee their overall mechanical condition. That's why our thorough inspection process is a vital step towards obtaining your perfect car and can save you thousands of dollars in the long run.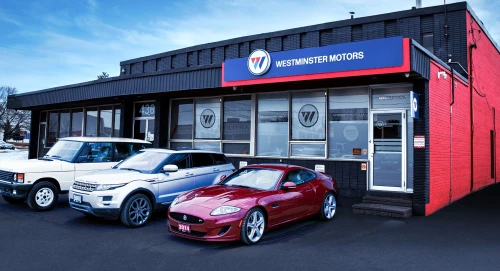 Why Should You Perform a Vehicle Check-Up Before Purchase?
Investing in a check-up before purchase will give you accurate knowledge of the actual state of the car on which your decision will depend, since Jaguars, Bentleys, and Land Rovers are sophisticated machines with numerous components that require precision servicing and maintenance. When you are looking to purchase one of those models, you will need a skilled technician to perform a thorough check-up and give you a final verdict. After all, you are buying a used vehicle that usually comes without any kind of warranty.
For example, suspension components on Land Rover models (air suspension) can developa number of costly problems, and you will want to know what to expect if there are any signs of potential issues. Alternatively, when it comes to Jaguars, any skillful mechanic will quickly recognize if the vehicle has any hidden problems. The same goes for Bentley models,especially with the specific parts used on those models.
Buying any of these vehicles should be a smooth and hassle-free experience, allowing youto enjoy your vehicle for thousands of miles or sell your cars, lease, take over, or etc.
Our Values
Quality
Our ability to service every vehicle under classic British "standard of quality" notions, adhering to manufacturer's specifications to ensure that every vehicle we touch remains under warranty and performs on the road at 100% operational status.
Independence
Our freedom gives us the flexibility to answer to our customers' needs first. Being unbeholden to a corporate master enables us to deliver full transparency – for every customer.
Transparency
Our ability to share with our customers in being upfront and visible about all our actions which allows for better informed decisions.
Service
Our ability to deliver personalized service to every customer is our difference. That's why we go above and beyond—to offer a truly unparalleled experience.
Convenience
We respect our customers time and commit to getting every customer back in their vehicle as soon as possible.
What Our Pre-Purchase Inspection Includes
At Westminster Motors, we perform regular check-ups on cars we sell and maintain, allowing us to quickly tell if they are in the condition in which they are supposed to be. We perform a visual inspection and detailed check-up of the car's paint, overall condition, tire wear (proper size and type), signs of any damage repair, adequate body panel alignment, and so on.
Next, your Land Rover, Jaguar, or Bentley is placed on a lift and checked underneath. This is where our expertise really shows: when the vehicle is in the air, technicians can see what the actual condition of the car is, whether or not the brake rotors and pads are worn, what is the condition of suspension, if there are any signs of rust, what components are in desperate need of replacement, and whether or not the previous owner used quality parts.
The third step in our comprehensive car inspection process is using the latest diagnostics tools to connect your car to our computer and inspect the vehicle's condition further. When examining car diagnostics, it's crucial to check the details, logs, and internals to see if the engine is running correctly.
Lastly, we perform a test drive, after which your technician will deliver your car to you once we are sure of the quality of its drive. When the inspection process is complete, you will get a written report.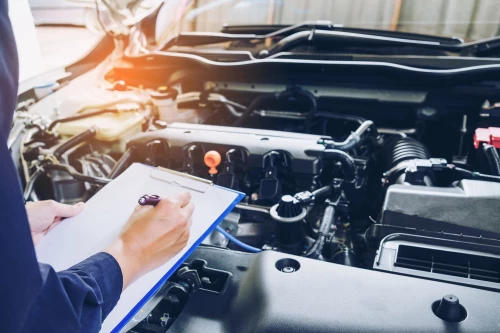 How It Works
Schedule
Call us or email us to schedule your appointment
Pick Up
We will pick up your vehicle within the GTA
Service
We provide you with a digital service inspection report along with photos
Sanitize
We thoroughly disinfect your vehicle and keys prior to drop-off
Drop Off
Your vehicle will be delivered upon digital payment
Booking a Pre-Purchase Inspection near Toronto
At Westminster Motors, we are proud of the level of detail we put into our pre-purchase vehicle inspection. We are experienced in servicing Jaguar, Bentley, and Land Rover makes, and take pride in seeing our customers satisfied. As experts in the field, we use our knowledge and experience to bring our customers peace of mind and satisfaction in their ownership of such prestigious brands.
Reach out to a member of our team and let us help you find the perfect next car for you.