Land Rover Service, Diagnosis & Repair
Westminster Motors offers the premium experience for expert Land Rover repair service, diagnosis and repair. With decades of experience, our skilled Land Rover technicians and personnel apply only factory-approved technologies and OEM Diagnostic equipment while adhering to manufacturers' specifications and using the latest automotive service skills. This ensures that every vehicle we service remains under warranty and performs on the road at 100% operational status.
Land Rover Wheel
and Tire Packages
Winter, Summer or Performance, we offer Tire and Wheel packages that fit your Land Rover properly and are in accordance with the manufactures warranty guidelines to ensure safety and performance.
Land Rover
Genuine Parts
Extending our best entails offering only the best in Land Rover parts and materials that meet or exceed the manufactures warranty guidelines.
Land Rover Extended
Warranty Packages
Is your Land Rover approaching the end of its original manufacturer's warranty period? We offer extended Land Rover warranty packages for worry-free ownership, call us for more details.
Factory Scheduled Maintenance
Whether you prefer the inner-city roads in Toronto, use your vehicle for more extensive travel, or off-roading adventures, Factory Scheduled Preventative Maintenance is essential to keeping you and your car safe and on the road for years to come.
Book Appointment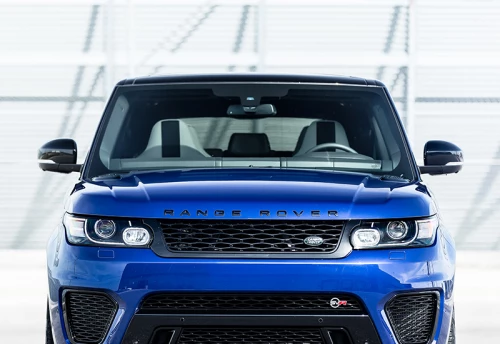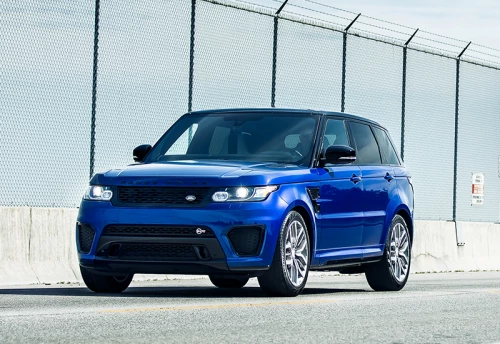 Your Trusted Land Rover Dealer Alternative
At Westminster Motors, we offer a full range of auto repair and maintenance services for your Land Rover vehicle. From complex electrical repairs, transmission repair, full engine diagnostics to regular maintenance and other common Land Rover problems we are your trusted Land Rover Dealer alternative in Toronto.
We can assist you with any service or repair concerns your classic Land Rover may be experiencing, large or small, in a timely, friendly and cost-effective way. Rest assured you can trust us to keep your car running like new!
Book Appointment
Land Rover Repair and Maintenance Services
Computerized Diagnostics
Factory Scheduled Preventative Maintenance
Engine tune up and repairs
Steering and Air Suspension
Transmission Repair
Oil Change
Glass Roof Replacement
Exhaust System Repair
Pre Purchase Inspection
Timing Chain Repair
Seasonal maintenance

Brake & Rotor Replacement
Air Conditioning & Cooling
Water pump replacement
Electrical Problems & Oil Leaks
Drivetrain Service
Ignition System Repair
Injection System Repair
Wheel Alignment
Electrical Repairs
Tire and Wheel Packages

Book Service
Our Repair and Maintenance Services Include
Land Rover
Tune-Ups
Schedule your classic Land Rover tune-up with confidence at Westminster Motors. Whenever possible, staying ahead of your maintenance schedule and keeping on top of your Land Rovers engine health, can help increase the efficiency of your engine.
Factory Scheduled Maintenance
Our skilled Land Rover trained technicians and personnel apply only factory-approved technologies and OEM Diagnostic equipment while adhering to manufacturers' specifications. This ensures, that your Land Rover vehicle remains under warranty and performs at its best for many miles to come.
Range Rover Repairs & Service
Westminster Motors is your trusted Land Rover Dealer Alternative that provides best-in-class repairs and professional service for all Land Rover Makes and Models. Whether you are looking to preserve your classic Land Rover vehicle or looking for repair solutions to keep your luxury Land Rover on the road, we offer a truly unparalleled experience.
Land Rover Computer Diagnostics
Our licensed and highly trained technicians use state-of-the-art technology and advanced Land Rovers` specific diagnostic equipment and OEM parts to ensure any and all concerns with your Land Rover vehicle are properly and adequately addressed.
Land Rover Vehicles Preventive Maintenance
Including but not limited to, regular oil changes and other fluid level top-ups, tire rotations, filter changes, and more.
Classic Land Rover Repair and Restoration
Restoring Land Rover Defenders and Range Rovers from the ground up is an art form.  We have mastered this craft to perfection: restoration begins with finding only top-quality candidates for your classic car – we have been doing it since 2011! No detail goes unnoticed when restoring a classic Land Rover; every small imperfection adds value because no two cars are alike in our team's watchful eyes. Everyday vehicles cross their path daily in order to find new life as beautiful gems like these classics become lost souls breathing fresh oxygen into them again.
When you're handed down a vehicle from your family, it's not just about getting your classic Land Rover running again. We understand that the Land Rover is more than just a vehicle. It's an extension of yourself and your personality, with which you share memories made on long drives through rough terrain or scenic routes; it shelters treasures from happier times like old photographs in its glove compartment.
Westminster Motors will treat any Defender like family by restoring them back to how factory-new (or nearly so) while also paying close attention detail-  cosmetics, mechanical or accessory upgrades all performed in house. 
We are experts at restoring any classic Land Rover model so whether it is old school classic looks with an off-road flavour through modern sleek design features - no job is too big nor small when working alongside the team here at Westminster Motors.
Frequently Asked Questions
Where are you located?
Westminster Motor Corp. is conveniently located at 4361 Chesswood Drive, Toronto, ON.
We are 7 min (4.9 KM) from Yorkdale Mall and very close proximity to Downsview Park Subway Station.
Contact us by telephone at 647-317-0850 or via email: info@westminstermotors.ca.
Which services do you provide?
From regular oil changes to complete engine diagnostics, our auto repair shop provides services both big and small for all your Auto Repair Requirements.
Our clients trust us with a wide range of service problems they are experiencing. There is no problem too big or too small.
We recommend that you perform your manufacturers recommended routine service within warranty guidelines at Westminster Motors including, but not limited to, filter change, tire rotation, topping off fluids and checking your vehicle's underbody for damage.
What type of Land Rover diagnostics do you perform?
There are many reasons Land Rover owners choose Westminster Motors for their automotive diagnostic services.
Here are a few of them:
Fault or error messages such as "check engine"

Abnormal noises

Fluid leaks

Air Suspension Issues
These symptoms can be early indicators of larger malfunctions down the road.
Service, repairs and maintenance are all performed by licensed technicians using state-of-the-art technology and OEM parts. If you have more Land Rover questions, please contact our friendly and knowledgeable staff today.
How much does your Land Rover services cost?
We strive to offer the highest quality Land Rover service in Toronto at a competitive price.
Contact us today to enquire about our valued services.
Our mechanics are serving clients in Toronto, North York, Missiassauga, Richmond Hill, and Vaughan in additions to surrounding areas.
We can be reached by telephone at 647-317-0850 or via email: info@westminstermotors.ca.