Land Mechanic Service Near Mississauga
Land Rover produces some of the most popular and luxurious all-terrain vehicles in the world. These vehicles are known for their style, comfort, and, most importantly, their off-road capability. If you're lucky enough to own one of these amazing machines, then you know that only the best will do when it comes to maintenance and repairs.
Without proper service, even the mightiest Land Rover can eventually succumb to the rigours of off-roading. That's why it's important to find a reputable and experienced Land Rover mechanic who can keep your vehicle running like new.
If you're based in or near Mississauga, you're in luck: our team of mechanics at Westminster Motors are experts in all things Land Rover. We can service any make or model, from the Discovery to the Range Rover Sport. No matter what your needs are, we'll be able to help you keep your Land Rover running smooth and looking great.
Land Rover Wheel
and Tire Packages
Winter, Summer or Performance, we offer Tire and Wheel packages that fit your Land Rover properly and are in accordance with the manufactures warranty guidelines to ensure safety and performance.
Land Rover
Genuine Parts
Extending our best entails offering only the best in Land Rover parts and materials that meet or exceed the manufactures warranty guidelines.
Land Rover Extended
Warranty Packages
Is your Land Rover approaching the end of its original manufacturer's warranty period? We offer extended Land Rover warranty packages for worry-free ownership, call us for more details.
Land Rover Factory Maintenance
When maintaining any vehicle, servicing and replacing elements according to factory schedule is critical to keeping the vehicle running in top condition. This is especially important for luxury vehicles such as Land Rovers, as they are often driven in demanding conditions and must be able to perform at their best.
Our mechanics are experienced in performing all types of factory maintenance, from oil changes to transmission flushes. We use only the best parts and fluids so that you can be confident your Land Rover is getting the best possible care.
Consistent and regular maintenance, including oil changes, brake replacements, timing chain replacements, fluid replacements, wiper blade replacements, wheel and tire maintenance, and seasonal services are important to keep your Land Rover running like new.
Our team of highly trained and certified technicians is here to help you with all of your service and maintenance needs.
Book Appointment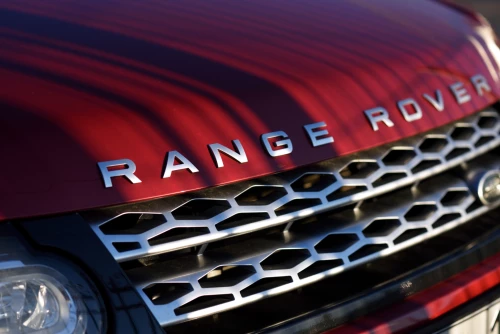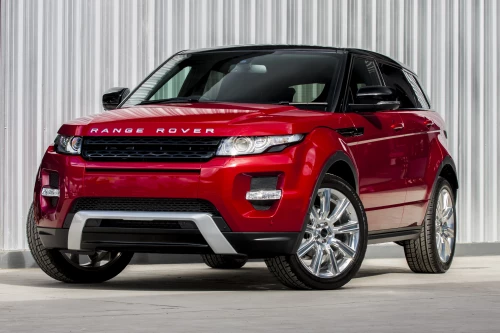 Range Rover Repair
The Range Rover is Land Rover's flagship vehicle, and has been in production since 1970. With a combination of outstanding looks and performance, it's no wonder that the Range Rover is so popular.
However, like all vehicles, the Range Rover is susceptible to mechanical problems. Over time, even the most well-maintained Range Rover will need to have some work done.
When it comes time to repair or service your Range Rover, it's important to find a qualified and experienced Land Rover mechanic who specializes in this vehicle. With so many different potential issues that can come up, you want to be sure that your Range Rover is in good hands.
At Westminster Motors, we have a team of qualified mechanics who are experienced in Land Rover repair. We understand the unique challenges that come with this vehicle, and we are dedicated toproviding the best possible service.
If you're having trouble with your Range Rover, or even if you just need to get it serviced, contact ustoday and we'll be happy to help.
Book Appointment
Land Rover Repair and Maintenance Services
Computerized Diagnostics
Factory Scheduled Preventative Maintenance
Engine tune up and repairs
Steering and Air Suspension
Transmission Repair
Oil Change
Glass Roof Replacement
Exhaust System Repair
Pre Purchase Inspection
Timing Chain Repair
Seasonal maintenance

Brake & Rotor Replacement
Air Conditioning & Cooling
Water pump replacement
Electrical Problems & Oil Leaks
Drivetrain Service
Ignition System Repair
Injection System Repair
Wheel Alignment
Electrical Repairs
Tire and Wheel Packages

Book Service
Our Repair and Maintenance Services Include
Land Rover
Tune-Ups
Schedule your classic Land Rover tune-up with confidence at Westminster Motors. Whenever possible, staying ahead of your maintenance schedule and keeping on top of your Land Rovers engine health, can help increase the efficiency of your engine.
Factory Scheduled Maintenance
Our skilled Land Rover trained technicians and personnel apply only factory-approved technologies and OEM Diagnostic equipment while adhering to manufacturers' specifications. This ensures, that your Land Rover vehicle remains under warranty and performs at its best for many miles to come.
Range Rover Repairs & Service
Westminster Motors is your trusted Land Rover Dealer Alternative that provides best-in-class repairs and professional service for all Land Rover Makes and Models. Whether you are looking to preserve your classic Land Rover vehicle or looking for repair solutions to keep your luxury Land Rover on the road, we offer a truly unparalleled experience.
Land Rover Computer Diagnostics
Our licensed and highly trained technicians use state-of-the-art technology and advanced Land Rovers` specific diagnostic equipment and OEM parts to ensure any and all concerns with your Land Rover vehicle are properly and adequately addressed.
Land Rover Vehicles Preventive Maintenance
Including but not limited to, regular oil changes and other fluid level top-ups, tire rotations, filter changes, and more.
Land Rover Problems
Despite their reputation for quality and luxury, Land Rovers can still have their own share of problems, as no vehicle is completely immune. Some of the most common Land Rover problems include:
● Leaks - Water, oil, and other fluids can leak from hoses, seals, and gaskets. These must be fixed as soon as possible to avoid further damage.
● Overheating - The engine may overheat due to a coolant leak, clogged radiator, or failed water pump.
● Electrical problems - Loose wires and bad electrical connections can cause all sorts of issues, from engine stalling to power windows not working.
● Transmission issues - The transmission may slip, jerk, or refuse to go into gear. This can be caused by low fluid levels, a faulty solenoid, or a worn clutch.
● Suspension problems - Worn shocks and struts can make the ride rough and potentially unsafe. Suspension components should be inspected regularly and replaced as needed.
● Drivetrain issues - Worn bearings or joints in the drivetrain can cause a variety of problems, from vibration and noise to loss of power.
● Exhaust issues - A loud or rattling exhaust system can indicate that the muffler is coming loose, or that there is a hole in the exhaust pipe. Either way, it's best to have it checked out by a mechanic.
● Tire wear - Uneven tire wear can be caused by many things, from alignment issues to worn suspension components. It's important to have your tires checked regularly to ensure they are wearing evenly.
These are just a few of the many potential problems that can occur with your car. If you notice any strange noises or behaviour, be sure to have them checked out by a qualified mechanic.
Land Rover OEM Parts
Westminster Motors is a primary supplier of Land Rover OEM parts in Mississauga.
Whether you need Land Rover tires, brakes, suspension components, or anything else, we can help you find the right parts for your vehicle for the right price.
If we don't have the part you're looking for in stock, we can order it for you and have it delivered to our store quickly.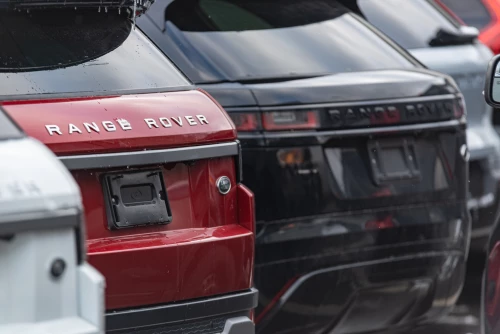 The Best Land Rover Repair Shop in Mississauga
Westminster Motors Land Rover service center is the best place to take your Range Rover for service or repairs in Mississauga. Our team of highly trained and experienced technicians are experts at diagnosing and repairing Land Rovers quickly and correctly, and we only use genuine Land Rover parts for all our repairs.
We also offer a range of maintenance packages designed to keep your Land Rover running smoothly and help prevent major problems down the road.
If you're having trouble with your Land Rover and you're looking for Land Rover services, contact us today and we'll be happy to help.
Book Appointment